About Us
Dear Reader,
Thanks for taking a look at the site.
ACrew4U has been here since 2003 to help you get the best video crew, when you need them, where you need them.
Be it for a corporate shoot, a photographer, an event, or a live webcast we are here to help.
We have offices in London and Cape Town and crew all over the world.
We pride ourselves on supplying "A Players" to do your project justice, no matter where or when you need them.
We won't blind you with science and we like to keep the simple just that.You need reassurance, so your questions, however trivial they might appear, are always welcome.
We like to sell you what you need, and endeavour to take no one for a fool. We want you to come back again.
This page tells you a little more about who we are.
Kind Regards
Bill – and the team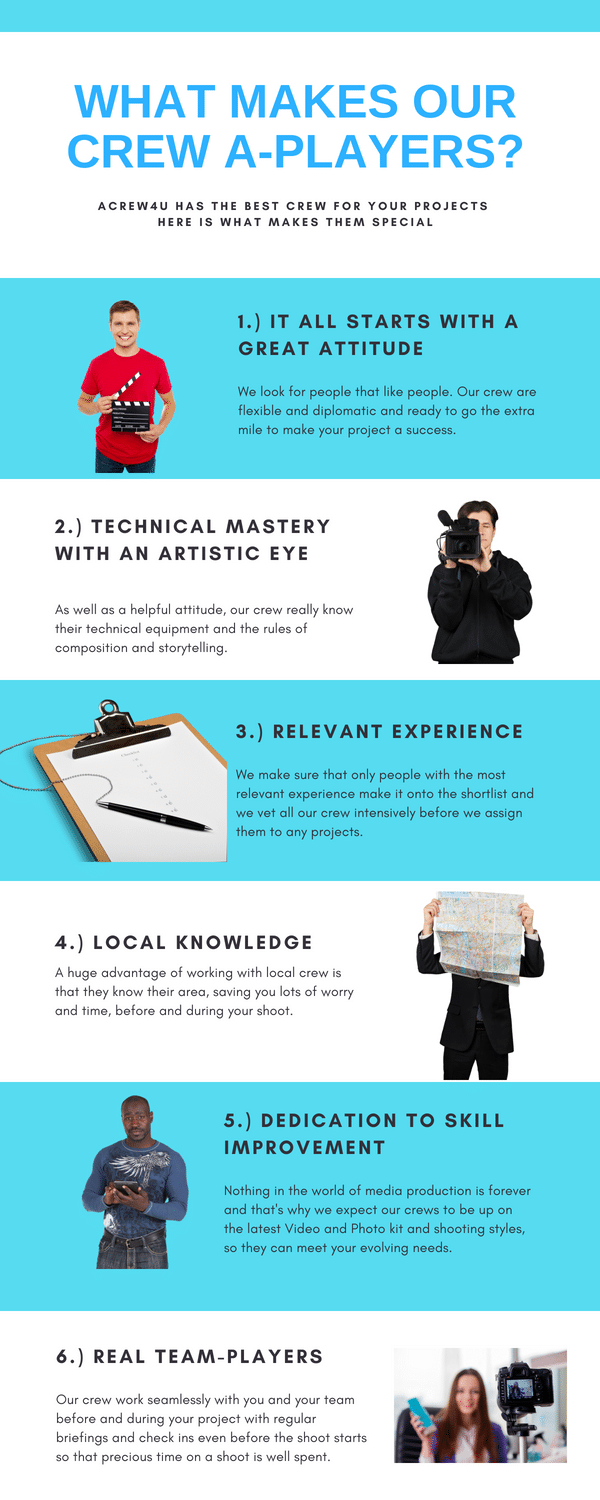 The Story
Way back in 2003, in a studio flat next to the Canal Saint Martin in Paris, Bill, at the time a buyer for TV Station Canal+, had the idea of offering production services for TV and Film in France.
He put a website up for ScreenParis> as it was called, and forgot all about it.
A month or two later the phone started ringing and it has done so ever since.
In 2008, it became clear that clients needed video crew everywhere and in late 2009 ACrew4U> launched.
The company now has an office in London as well as Paris and we are still working with clients from the very beginning.
We're currently working on lots of things to enable we better serve our clients and better look after our suppliers whilst developing more specialised offers for our clients.